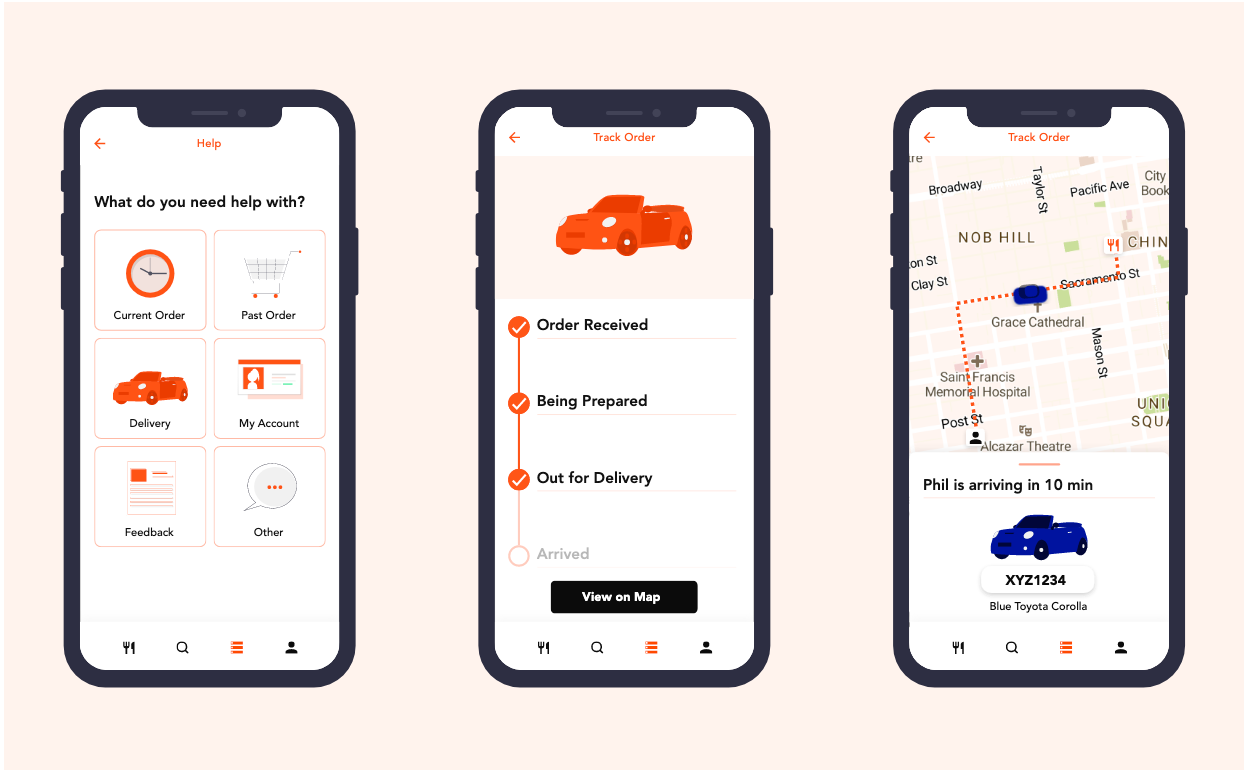 I hosted an Adobe Xd Daily Creative Challenge where I explained and designed the challenge of the day during a 30 minute live stream over the course of 2 weeks.

‍My goal was to encourage people to participate in the challenges, get design feedback from the Xd Discord channel, and have a portfolio ready case study by the end of the challenges.

Role:
 UI/UX Designer, Live stream host
Project type:
 UI/UX Daily challenge
Participating in the Daily Challenges

Each day, a new challenge was revealed to the participants. For each challenge, I live streamed for 30 minutes going over the challenge and sharing my design solutions. I encouraged the viewers of the stream to join the Adobe Xd Discord channel to post their designs and receive feedback from our team of mentors.

On the last day, I showed viewers how to piece their project together into a case study and upload their projects to Behance.
‍

After deciding on the theme of a food delivery app, I worked with a team to come up with the different challenge prompts for each day.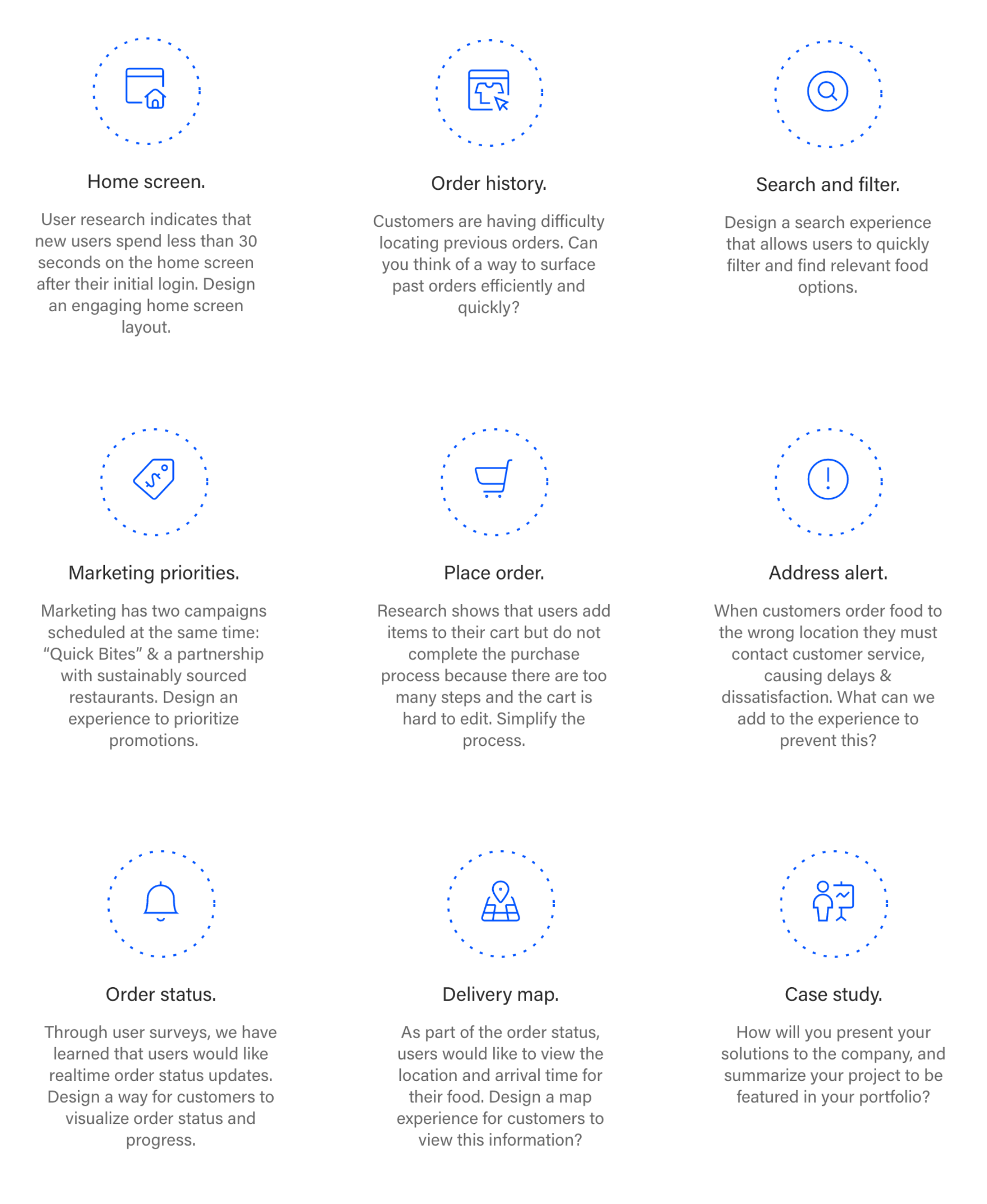 Examples of my Challenge Designs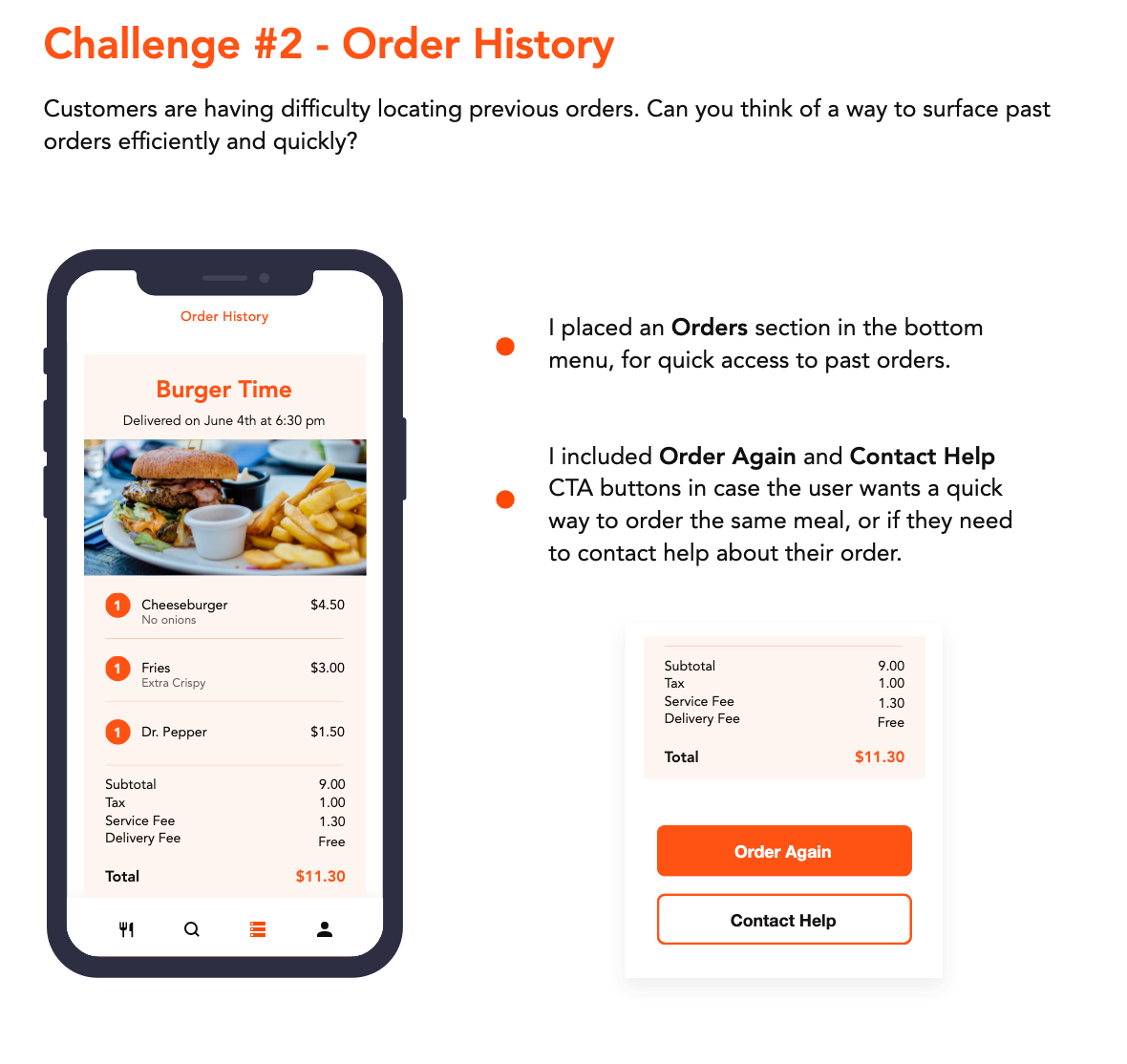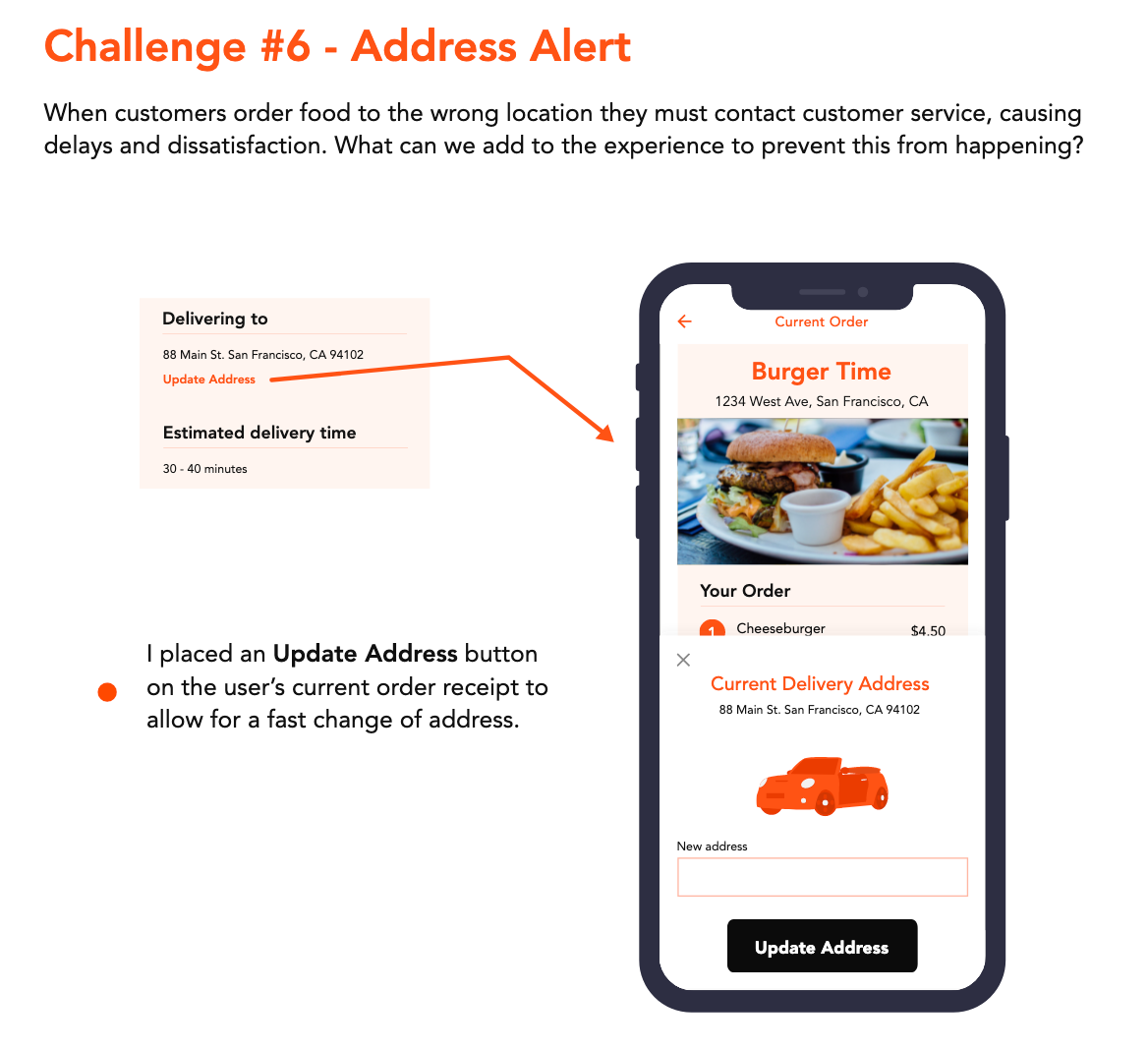 One of the most difficult things I encountered during these challenges was planning and organizing my 30 minute streams. On the first challenge stream, I didn't have enough time to finish designing the screen that I had planned to. Time goes by really fast when you're live! From that day on, I made sure to time myself designing and prototyping what I wanted to show to make sure I could show everything in under 30 minutes. 

By the next few streams, my timing improved a lot and I was able to design and prototype everything I had planned, while also answering questions from the live chat.

Watch how I designed each challenge live!