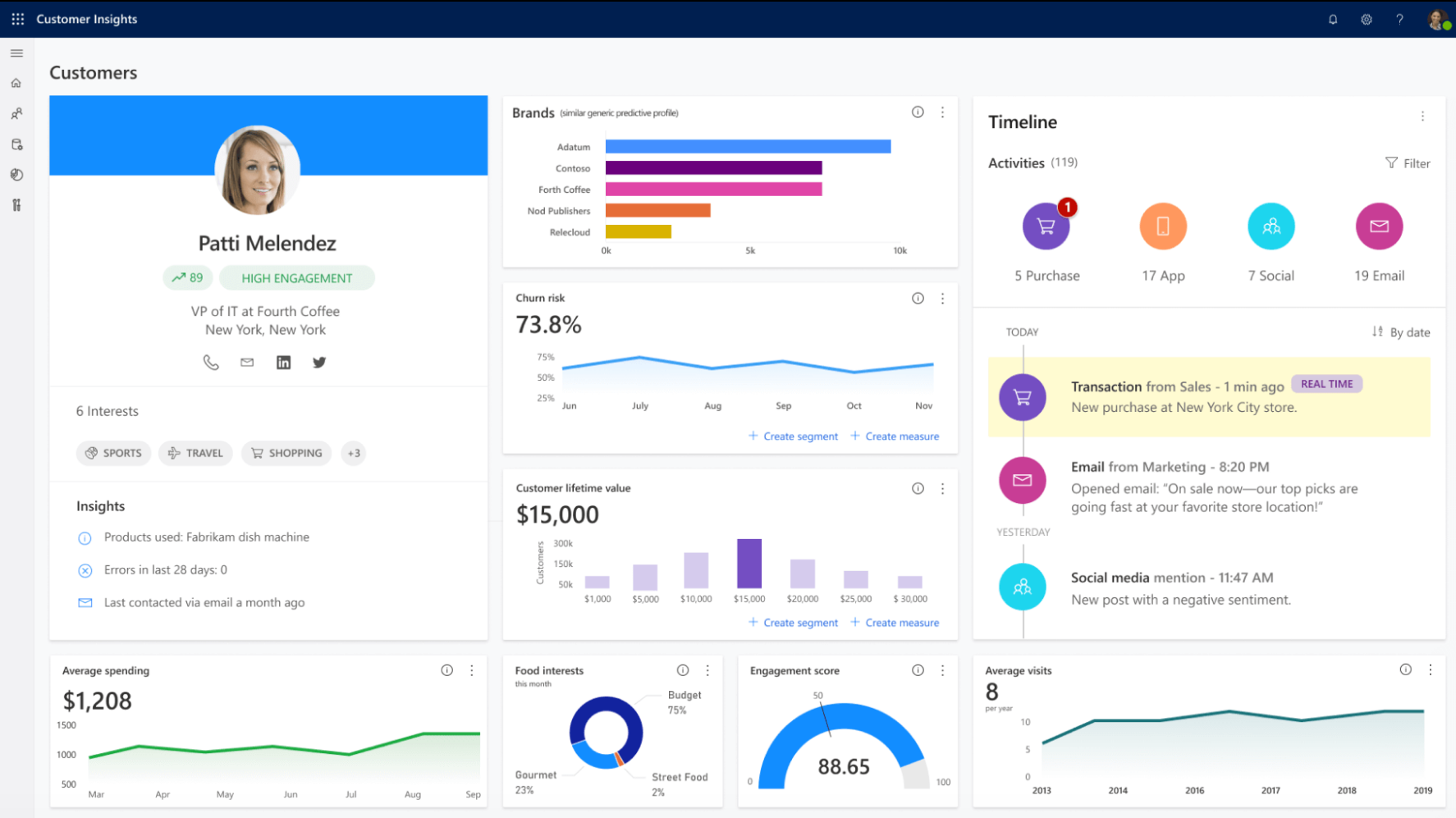 I worked on an enterprise software product in Dynamics 365 called Customer Insights within Microsoft's Cloud + AI studio. During my time as a UX content strategist, I worked on multiple product features.
What is Customer Insights?
It's a customer data platform that helps people unify their customer data and learn insights through AI powered features. You can learn more about Customer Insights
here
.
Role:
UX Content Designer
Team:
Interaction + visual designers, user researchers, front and back end engineers, data scientists, and product managers.
- Meet with the PM and full product team to go over goals and design elements needed in the product feature.
- Meet 1:1 with the interaction designer to map out visual/interaction design ideas and start thinking about what          content will work.
- Start working on initial copy for wireframes individually.
- Attend design reviews with the larger design team, 1:1 reviews with my content design manager, and weekly reviews   with the full product team.
- Connect with the user researcher if the feature was getting tested.
- Continue iterating on the copy to make sure it was understandable to the users, and helpful in guiding the user          through the product. 
- Continue to meet regularly with my design partner to share updates on copy and they would share updates with me    on the visual/interaction designs.
Iterating after user testing

For a few of the product features I worked on, we were able to do user testing to help with our designs. 
For one feature, a terms survey about words relating to the feature was sent out to a group of people asking about what words they were familiar with and used in their daily work. I learned that the words we were planning to use weren't universally understood. That led me to change them into words from the survey results that were used and understood by people.


Types of content I was responsible for